Eleonor Amora Marklund is a revolutionary Indigo Icon with a worldwide tribe, where Psychic Martial Arts and Psychic Self-Defense is her Jedi Mastery!
She is a Pioneer and World Leading Expert of the Human Bio Field, who specializes in clients that have suffered from Psychic Psychosis.
Discover a New Way of Living for High Sensitive Persons and Empaths who have suffered from Narcissistic Abuse or Burnouts!
By showing her clients how to find their raw power and how to control their energy fields she has saved lives.
Eleonor Amora has been igniting the Lighthouses of the Spiritual and Conscious World Changing Revolution for more than a decade.
Eleonor Amora is the founder of UNFUCK Publishing Company. A visionary and International best-selling author.


She is passionate about showing entrepreneurs and change makers how to share their story in the most compelling way that leads to more clients, media opportunities, and expansion.
#1 INTERNATIONAL BEST-SELLER, EMPIRE MOMS: WOMEN WHO BUILT THEIR BUSINESS FOR, AROUND, AND WITH THEIR CHILDREN
f you've ever felt the desire to be a mother and create a business that fulfills you and serves the world, this book is for you.

Many women struggle with guilt when it comes to pursuing desires that are beyond the joys and responsibilities of motherhood. Some feel like if they are successful in business they will be failing as a mother, but it doesn't have to be this way. 

In Empire Moms, women share their journey of how they simultaneously rock motherhood and entrepreneurship.
#1 INTERNATIONAL BEST-SELLER, PHOENIX: INSPIRING STORIES OF WOMEN WHO HAVE OVERCOME CHALLENGES & RISEN TO FIND HOPE & PURPOSE
History claims the phoenix began as a common bird that's nest caught on fire by the hand of a god-like figure. As the fire started to consume the bird, instead of suffering, she decided to dance in the flames. Eventually, the fire reduced the bird to ashes, but this was not the end of that bird. She recognized her ending was actually a beginning, a resurrection.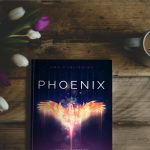 #1 INTERNATIONAL BEST-SELLER, AWAKENING: MEET THE WOMEN BIRTHING A NEW EARTH
Are your eyes wide open? Can you see and feel the deep transformation that is happening on a global level? We are collectively experience a great pause, an opportunity to re-evaluate priorities, beliefs, and what matters most moving forward. It's becoming apparent that certain skill sets will become increasingly valuable. In this book you'll meet women from around the world who are experts in their field. They have the knowledge and experience, but most of all they embody what they teach. Whether you are ready to look at what authentic work means for you, explore and tap into your spiritual gifts, worldschool your kids, or learn how to start a garden in your yard, this book will open your heart and mind to what's possible and what it takes to thrive in a new earth.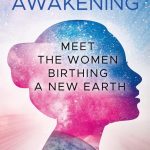 #1 INTERNATIONAL BEST-SELLER, VISIONARY: THE FUTURE BELONGS TO THOSE WHO CAN SEE IN THE DARK
Sooner or later challenges will arise. Not to knock us down, tear us apart, or bury us. But to awaken our senses and remind us that we know how to walk by faith, not by sight. Heroines are not made in the good times, they are birthed in the dark, damp soil of adversity. In this book you will meet women from around the world who are beacons of hope and inspiration. Whether you are sitting in the dark or witnessing the sun rise after a long night, your spirits will be lifted as you read their stories. Here's to the visionaries who can see what no one else can!